May the 4th, 2014. Demat Hello,
Dianne sent me new informations about her father's family:
Yves,
Something that should be included in the family information is that my Dad, Henri, and his brother Raymond were very musical. My Dad played the base drum in a pipe band for many years. He could play most any instrument he picked up, without having any music lessons. When he was young he formed and led a girls marching fife (flute) and drum band. He judged many musical competitions in his later years. Raymond played the drums in a dance band.
My Dad and his siblings were artistic in various capacities. They all could design and build things and were adept at woodworking. Marie, the sister was an excellent seamstress, and did fine needlework.
Jean Louis Queffelec, who married Louise Guillion was a cousin of my Grandfather Henri Laurent. I am not certain where they are buried, but I will look into it. I communicate with Jean's Granddaughter Madeleine Wilson, daughter of Jean Francois Gregoire Queffelec b. 1918- 1971, who resides in Texas, I will send you her address. Jean's brother Marcel, and his wife had split up years before he passed away and his now adult children live in Toronto. I will try and get some information as to how they might be contacted. I don't believe they knew much about their father's family. Jean Francois lived in New York City for many years. He was a Matre de ( host) of an exclusive Men's Club in New York City, he dressed a tuxedo at his job for his position. His wife Blanche was a hostess in a fine New York French Restaurant called the Paris Brest. I ate there years ago when I travelled to New York with my parents. I have no information about Frank, the other son of Jean Louis and Louise.
My Dad remained in contact with Jean until his death and would recall stories of he, Jean and Marcel playing together as children in Bretagne.
Another individual on your family tree that I recall my Dad speaking about is Yves Marie Queffelec born May 17, 1916--Feb. 2, 1987. My Dad remembered him as a young friend when he was a boy in Bretagne. When my parents visited Bretagne in 1967, Yves was in Bretagne at the time and they were able to visit. I have read that Yves' son Ambroise is a noted Professor of African a Language studies. I don't know if my Dad met Ambroise in 1967.
As I mentioned, I travelled to Paris and Bretagne in 2012 with my cousin Phyllis Queffelec Flegg and her husband Mark Flegg. We stayed in an apartment in Quimper located in the city centre, right near the church. We didn't know any relatives but were able to go to the places that our ancestors came from. We want to return in a year or two and would appreciate if you know where any cousins live so we may meet them. We would also appreciate meeting you.
Dianne Queffelec Tonnies
A picture of my Dad Henri Herve b Aug 31 1918--Dec 4, 1993, as a young man when he led a girls' marching Fife and Drum Band: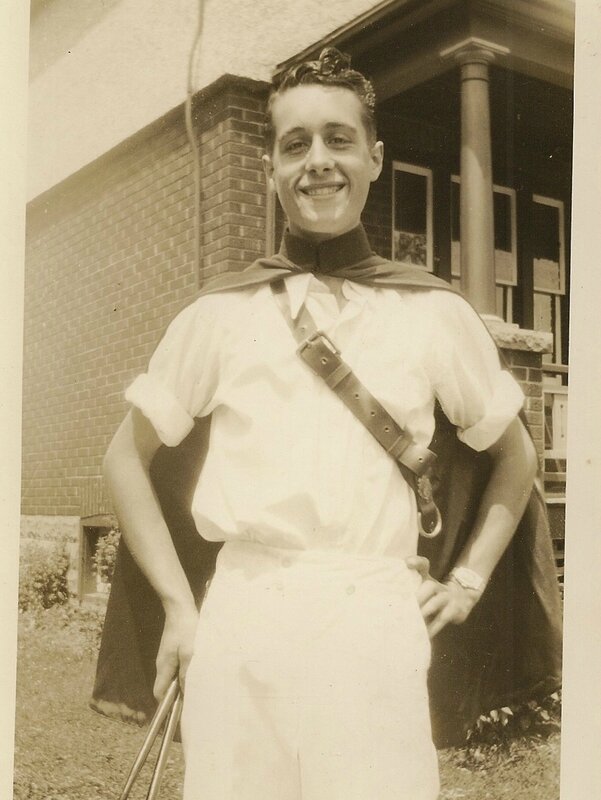 In the Royal Canadian a Navy during WW2: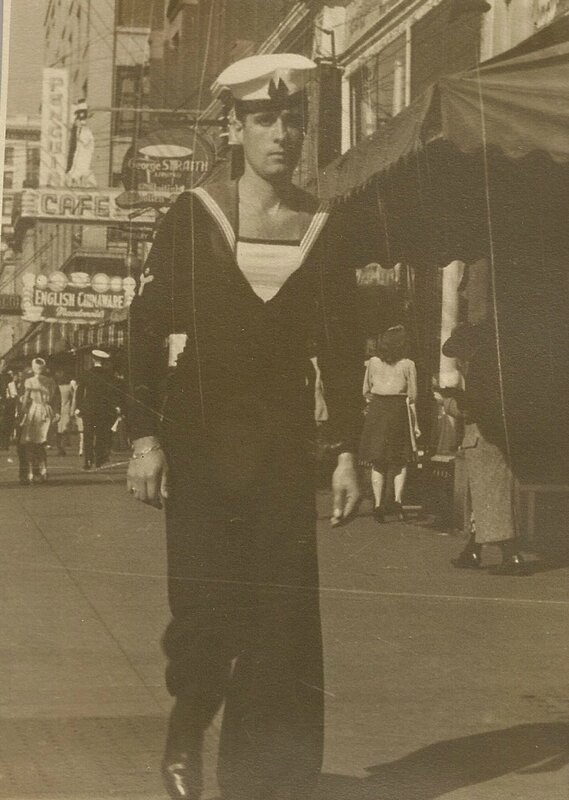 This picture was taken of my Dad and I a few months before he passed away in 1993: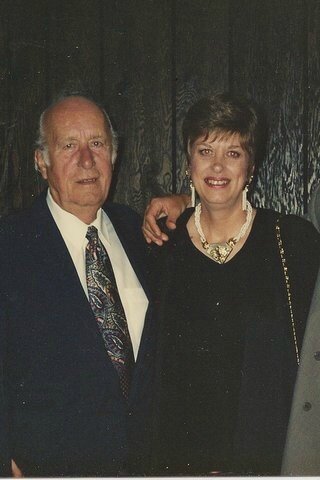 Thank you so much Dianne for these photographies and comments.
Yves
_______________________________________________________________________________________________________________________________
April the 25th, 2014. Demat Hello
This article to present what Dianna Queffelec gently sent to me since 2009.
_______________________________________________________________________________________________________________________________
October the 16th 2009.
Dear Yves,
_______________________________________________________________________________________________________________________________
October the 20th 2009. Dear Yves,
Here are some pics of my Queffelec Family
Mary Anne (Wilgosh) Sbrizzi daughter of Marie (Queffelec) Wilgosh, my 1st cousin:
Aunt Marie (Queffelec) Wilgosh, only remaining sibling of my Dad's Marie was born May 31, 1920 in PLEYBEN:
Bev Queffelec Mutch, Myself and Phyllis Queffelec Flegg. Seated is Phyllis' Mom Joan (Winter) Queffelec, Albert Q.'s widow. Bev and Phyllis are daughters of Albert Queffelec, my Dad's youngest sibling, they are my 1st cousins:
Bev and Phyllis have a brother Edward (Eddie) who is a stunt man,/stunt co-ordinator in movies. He has been in many movies and TV productions. You may be able to see his picture and the list of his work on the internet.
________________________________________________________________________________________________________________________________
November the 12th 2009.
Dear Yves,
Thank you for your letter and pictures of your family. I did not find you and your family on the copy of the tree that was sent to me.
I have a family tree program on my computor and I am in the process of putting your tree information into a Queffelec tree that I started years ago.
Mine was based on information that I received from my Dad as he was born in Pleyben and had kept in touch with a few family members while he was alive. Most of my information consisted of the families living in Canada and the US.
When I came across the name in your tree of Yves Queffelec who worked for the postal service in Algeria, I remembered my Dad corresponding with him.
They knew each other as boys in Pleyben, Chateaulin and met up again during a trip that my parents made to France and Bretagne in 1967.
Your information is wonderful.
Some of my cousins are on Facebook-- Mary Anne Sbrizzi ( Daughter of Marie, My Dad Henri's only living sibling); Phyllis Queffelec Flegg ( My Dad brother Albert's daughter); Bev Queffelec Mutch, Phyllis' sister; Tom Queffelec ( Allan Andrew Queffelec's son ) ; Madeleine Wilson ( JohnFrancois Gregoire Queffelec's daughter) and myself. Bev Q Mutch started a Queffelec ancestry group, on facebook, many members are in France.
When I have all of your information joined up with the information I have, I will send you a copy. I will also send pictures of my Dad, his parents and his siblings. As I said in my last e-mail, he was a very smart man, who used his abilities to the fullest. During the 70's his company sent him to Venezuela to be in charge of building 3 corn mills. I am most proud of him.
Here is a recent picture of my 1st cousin
Phyllis Queffelec Flegg
Yours Truly, Dianne Queffelec Tonnies
_________________________________________________________________________________________________________________________________
April the 21st 2014. Yves, here are a few pictures from my trip to Bretagne 2012 with my cousin Phyllis (also Queffelec) and her husband Mark.
I am the blond Queffelec and Phyllis has dark hair, we are standing in front of our former Gr. grandparent's home. This is the street in Pleyben where my Grandmother Marieanne Nezet Queffelec was raised and where my Dad and Aunt lived until they came to Canada.
My Grandfather Henri Laurent Queffelec was born in Gouezec which we also visited. My Grandfather immigrated to Port Colborne, Ontario Canada in 1922 leaving a shopkeeper job in Chateaulin where he and my Grandmother were raising two small children, my Dad Henri Herve Queffelec b 1918-1993, and my Aunt Ann Marie Queffelec b1920 and still alive.
My Grandmother immigrated in 1923. They left the children with my maternal Gr. grandparents Nezet in Pleyben until 1929 when they could afford to bring them to Canada. The house is the little one with the car in front, and is very near the church where my Dad and Aunt spent their time playing in the churchyard.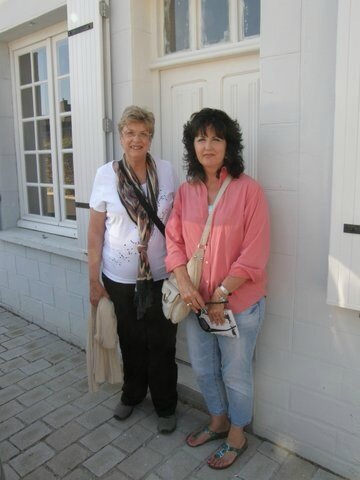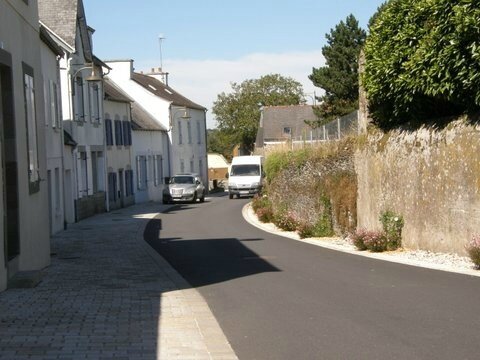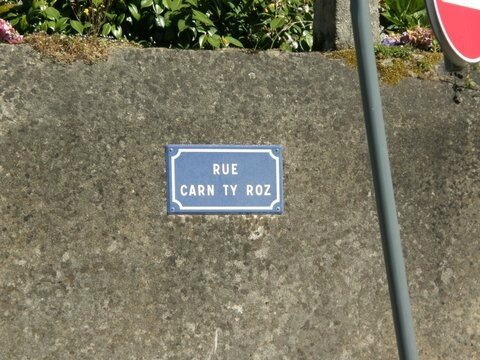 _____________________________________________________________________________________________________________________________
Henri Laurent Queffelec b 1897 Gouezec d 1959 Port Colborne, Ontario, Canada
Marianne Nezet Queffelec b 1899 Pleyben d 1977 Port Colborne, Ontario, Canada
_______________________________________________________________________________________________________________________________
20 avril 2013: Here is narration of what you have asked for.
I didn't add much about my Dad's siblings or anything about myself. I can do in another write up. Dianne
I hope we can meet when my cousin Phyllis and I return to France in 1-2 years and I would enjoy hearing from Annick.


My Grandparents move from Bretagne to Canada
In 1918, International Nickel Company (INCO) established a refinery for their nickel in Port Colborne, Ontario, Canada. This area of Ontario was of a prime location, being very close to the US border and situated on Lake Erie, one of the five Great Lakes in southern Ontario. Many other industrial companies were also establishing facilities and plants in what is known as the Niagara Peninsula.
I am uncertain if these employment opportunities were advertised overseas, but many Bretons came to live and work in the area following WW1.
My Grandfather, Henri Laurent Queffelec was born June 12, 1897 in Gouezec, Finistere, Bretagne. He was the fourth of seven children born to Pierre Queffelec and Marie Pelicart. Henri married Marianne Nezet (born Sept 2, 1899 in Pleyben) on January 5, 1918. My Grandfather Henri, worked as a shopkeeper/ clerk in Chateaulin. My Dad Henri Herve Queffelec was born August 31, 1918 in Chateaulin on Grand Rue. This street has many old storefronts, perhaps it was in one of these now vacant stores that my Grandparents worked and lived. I recall my Grandmother telling me that she washed her clothes in the nearby river. The L'Auline River runs through the centre of Chateaulin, at the base of Grande Rue, it must be these waters that she was speaking of. A daughter Ann Marie Queffelec was born May 31, 1920 in Chateaulin.
I am uncertain as to what kinds of work Grandpa's family did. I think there was some farming and I used to hear about them fishing.
My Grandfather immigrated to Canada in September 1922, leaving his wife Marianne and his two children to live with her parents Herve Nezet and Anne L'Haridon. He was initially going to immigrate to the US to join some cousins who had gone to New Jersey for employment. Apparently that was not to be and he settled in Port Colborne, Ontario. Employment opportunities in Bretagne must not have been as lucrative at that time as those promised overseas. My Grandmother followed him a year later leaving the two children with her parents, the Nezet's. By the time Grandma arrived in Port Colborne, Grandpa could already speak and read English. He was a clever man and taught himself to read English from the newspaper. I have memories of Grandpa never putting down a newspaper until the last article had been read. My Grandma went to work immediately doing paid housework. They had 3 more children, Raymond, b. 1924, Andre, b 1925, and Albert b. 1928, and it was not until 1929 that they could afford to pay the passage for Henri and Marie to join them. I am sure, my Grandparents had regrets that they had left all things dear and familiar to them, but returning to France was out of the question based on economics.
My Dad told me that he and Marie did not want to leave their Grandparents who they had lived with for the past seven years, they could barely remember their parents. Their Dad met them when their ship, the Empress of Australia, docked in Montreal, after travelling alone from France, my Dad 11 and his sister 9 years. Marie didn't recognize her father, but my Dad remembered him. They had difficulty assimilating into their new household, 3 new siblings to get to know and parents to re familiarize. My Grandmother also ran a boarding house and my Dad and particularly Marie were expected to help with the chores associated with Grandma's lodgers. According to memories of this time as told to me by my Dad and my Aunt Marie, they must have been depressed and grieving from the absence of their beloved grandparents. They said they wanted to return to Pleyben. Due to them being Francophones, they were both placed in first grade of school but quickly reached their aptitude levels as they learned English. My Aunt, shy to begin with must have been devastated to find herself in a world where she couldn't communicate nor comprehend anyone. My Dad being more adventurous, accepted the change as a challenge and adapted quickly.
My Grandmother was the family "boss" and handled the purse strings. My Grandfather went to work and likely handed his pay check to Grandma who knew how to make each dollar and coin stretch. My Grandfather was a kind, gentle individual who loved his family and was thought in high esteem by everyone. When the children reached 14-15, they were expected to work, handing over their earnings to my Grandmother which they did. When the youngest, my Uncle Albert went to work at about age 18, he objected to handing over his money and left home, camping on a beach until his father brought him home. Grandpa put his foot down with Grandma and Albert was allowed to keep his earnings. When my Dad at age 22 decided to marry my Mom, Grandma, not wanting to lose an income, objected to the plans and refused to attend the wedding. She made up with my parents shortly afterwards.
My Grandmother had probably learned to be watchful with money due to my Grandfather suffering from weak lungs that caused him to have pneumonia each winter causing him to miss work. The department he worked in at Inco was called the Sinter Plant, an area extremely contaminated with environmental pollution. Many of his co- workers, Grandpa included succumbed to cancer (in 1959), proven to have resulted from the working conditions.
Grandma and Grandpa returned to France for the first time in 1949. Their parents had passed away before then, they never saw them again after they immigrated. Grandpa had a sister Ann Marie (Severe) living in Douarnenez and a brother Jean Marie living in the area. Grandma had two sisters living in Pleyben. They visited France several times thereafter until Grandpa died and Grandma continued that every 2 years until her death in 1977. My Dad with my Mom and Aunt Marie with my Uncle Paul travelled to Paris and Bretagne in 1967.
My Dad served in the Canadian a Navy during WW11, based in Esquimalt, British Columbia. He never left Canada during the war. My Dad worked for Maple a Leaf Milling Company in Port Colborne after the war as a Milwright. He continued to study and take courses and was ambitious to look afield. He obtained a US work Visa in 1957 and eventually was employed at International Multifoods in Buffalo, New York. This was about a 35 minute drive from Port Colborne, where we lived. His company chose Dad to be sent as their job site Engineer to many places when mills and food plants were constructed or expanded. He traveled to job sites in Canada, many in the US and built several corn mills in Venezuela between 1976-81.
My Dad passed away Dec 4, 1993
_______________________________________________________________________________________________________________________________
Mark Flegg, the husband of Phyllis Queffelec and I took the family tree that you sent to Mark about 5 years ago, and put it in to a family tree computor program. We are sending it to you. Thanks to your research on the Queffelec family we now know the names of our ancestors and where they originate. Dianne Queffelec Tonnies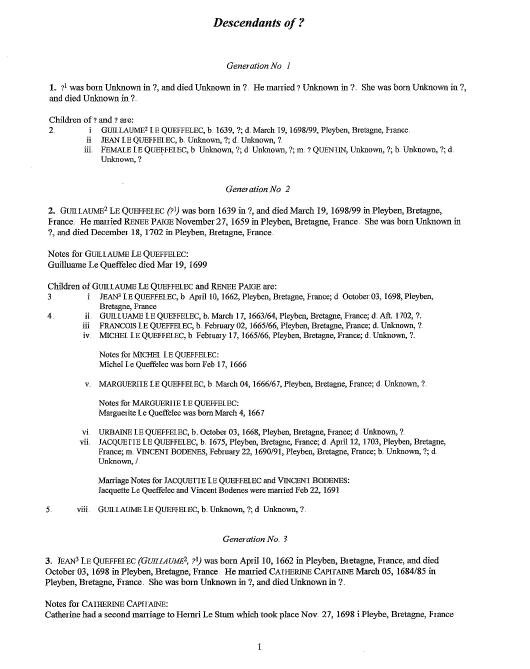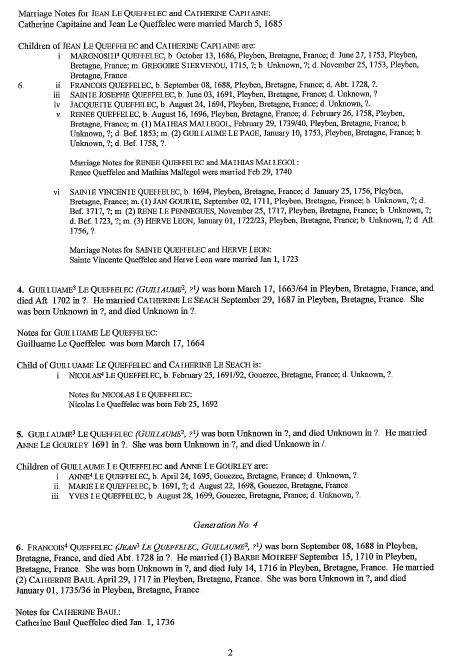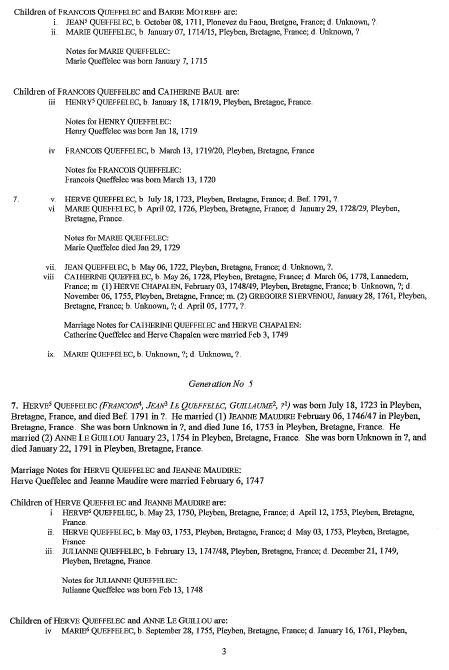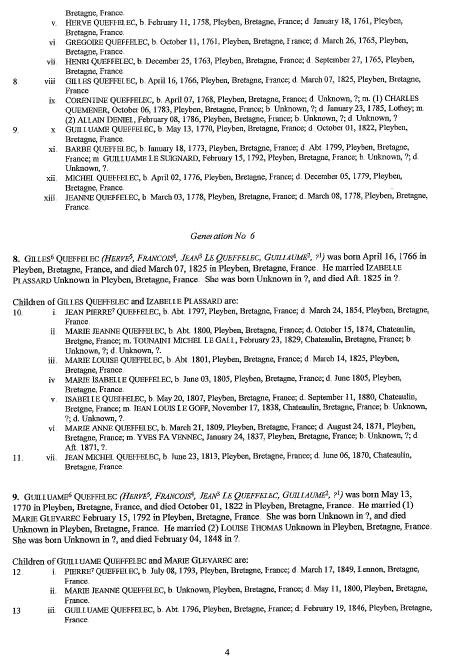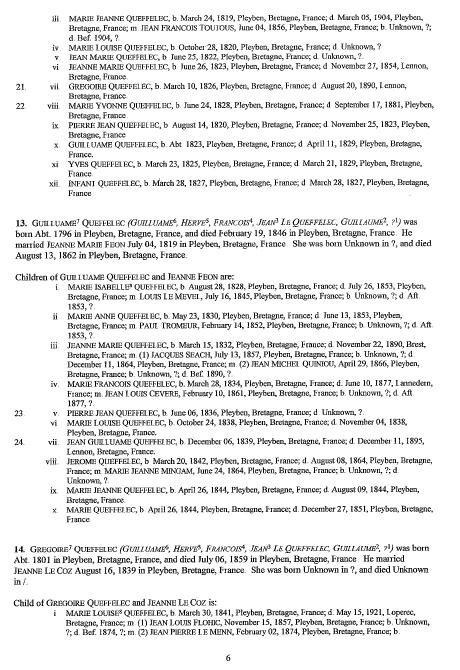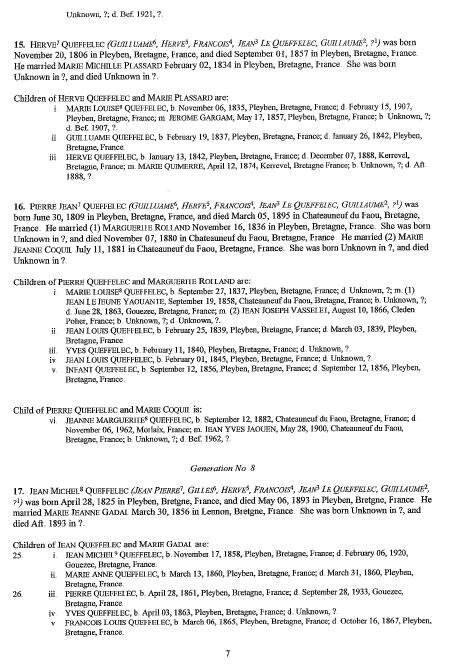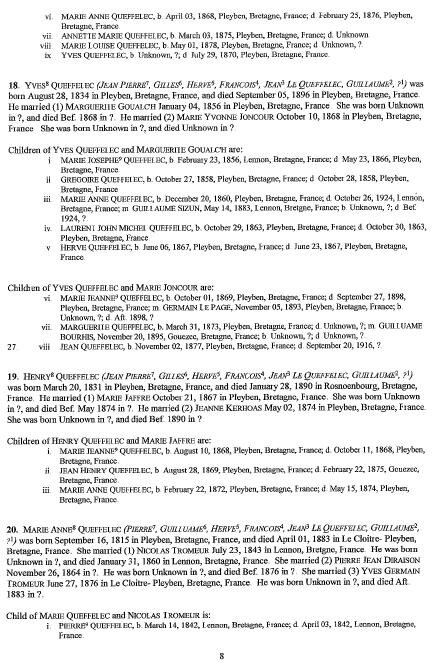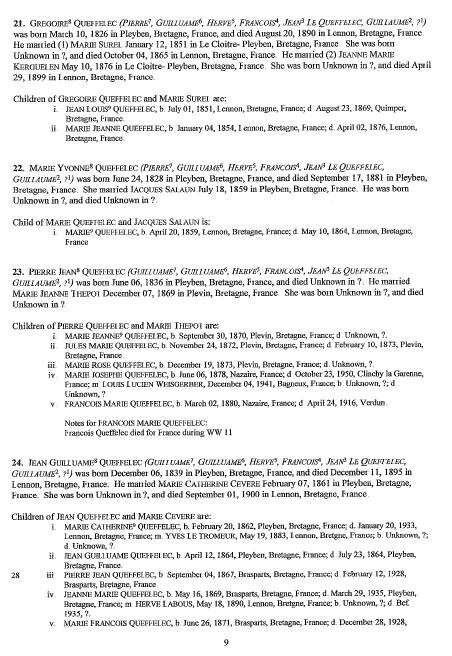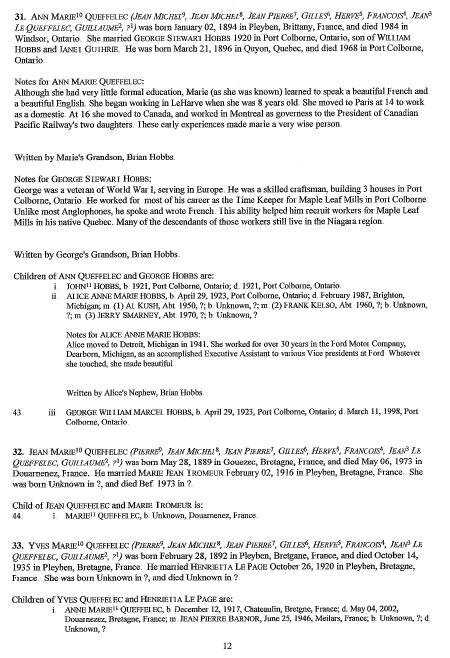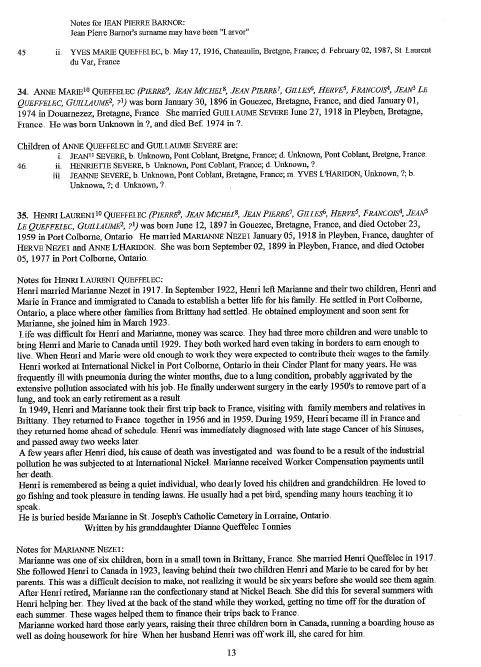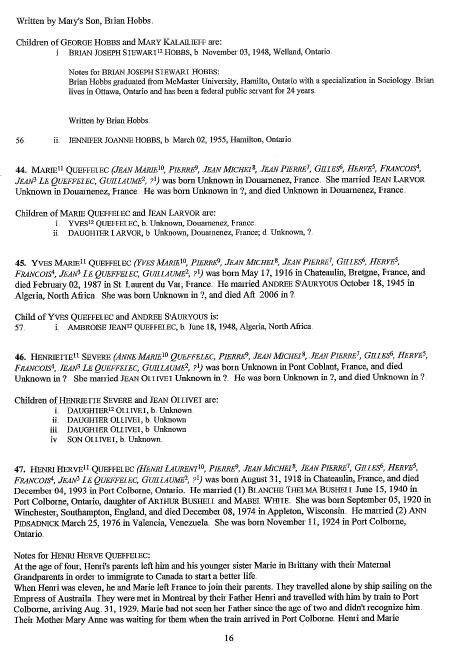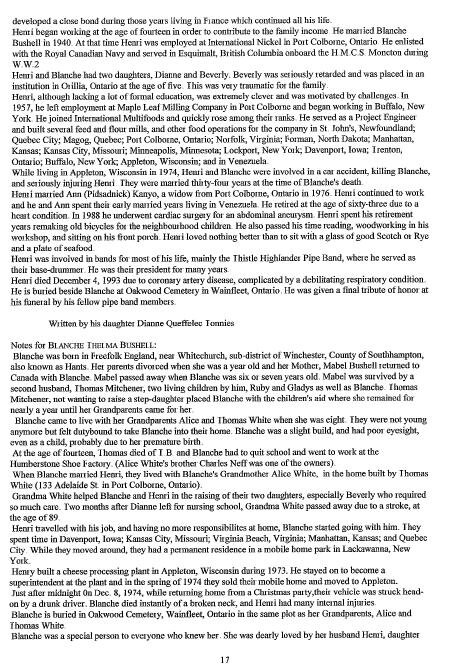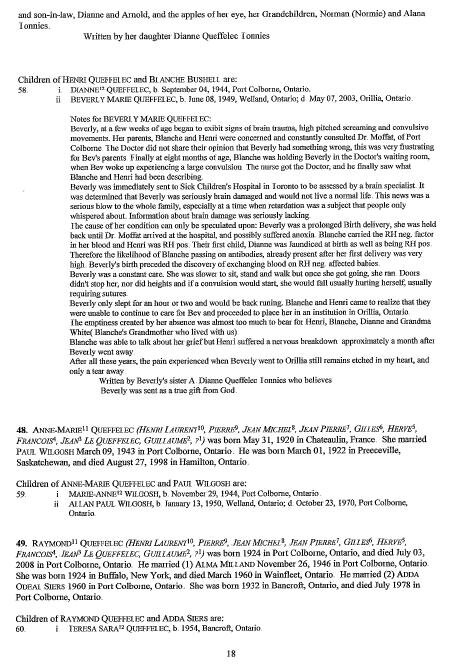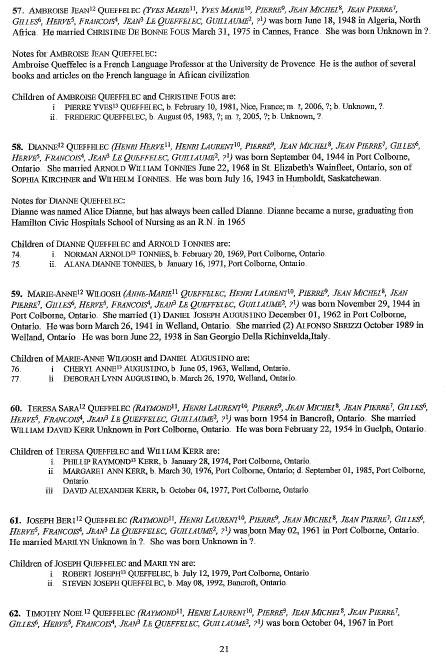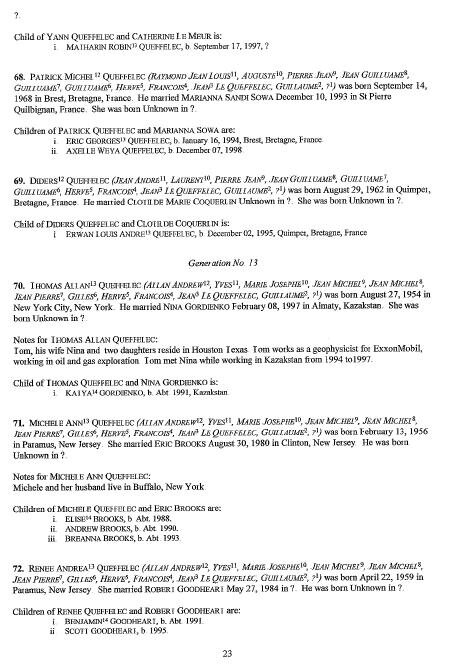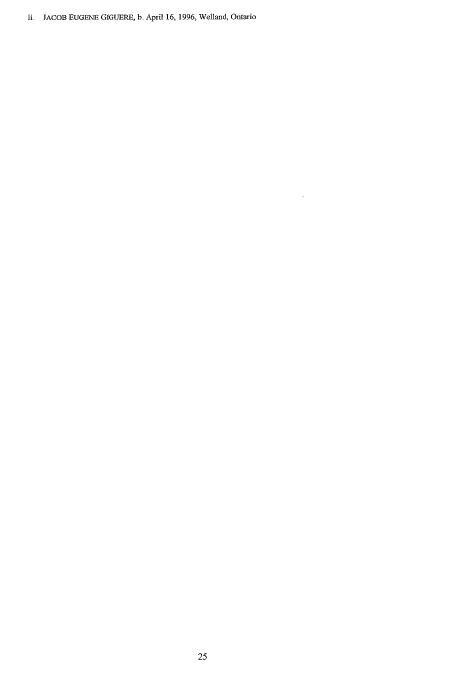 ___________________________________________________________________________________________________________________________
The Welland Canal that runs through the City of Port Colborne.
The canal is a shipping lane running from Lake Erie to Lake Ontario, accommodating Laker Steamships as well as Ocean Liners from all over the world.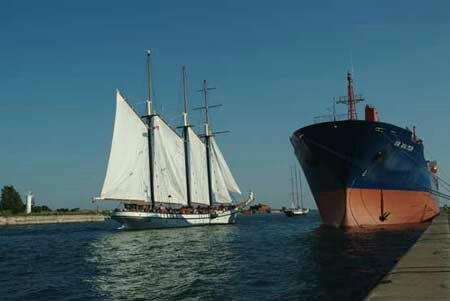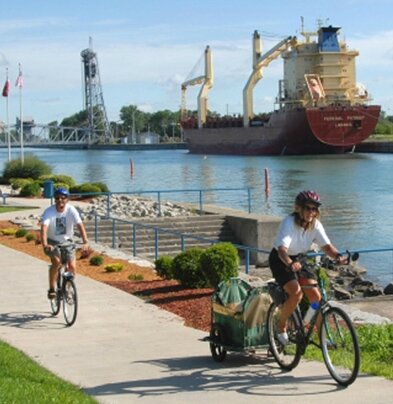 _______________________________________________________________________________________________________________________________